Packaging tape not performing the same as in the past?  Seem to be going through more rolls, more often, but the number of packages sealed haven't increased?
Our technical experts will test your packaging tape – even if it wasn't manufactured by STA.  We will test the following:
• Film and adhesive thickness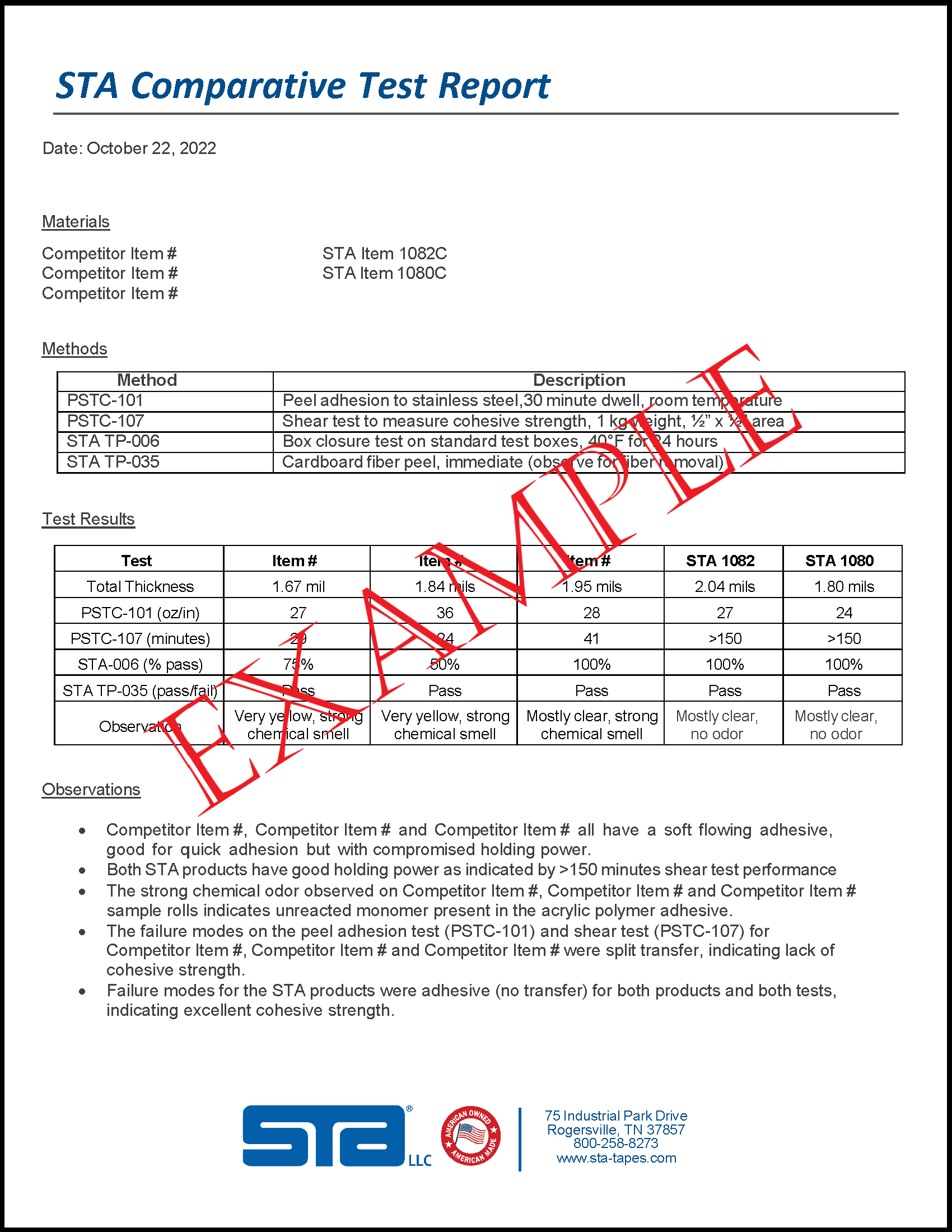 • Cold temperature performance
• Fiber pull
• Adhesive strength
• Roll length
We will provide you with a report also including overall observations of the color, clarity and presence of chemical odors along with the results of the recommended STA products.
Contact your Account Manager or Customer Service team today to discuss your testing needs!