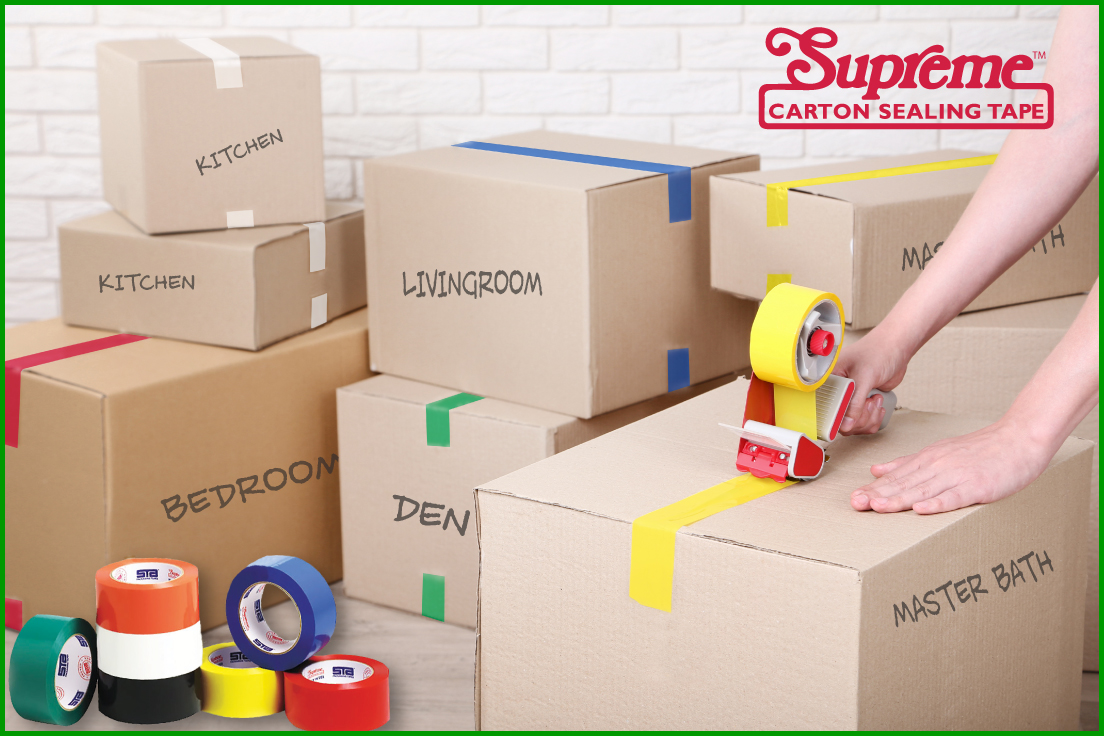 Available in eight colors, use STA's 1182 Supreme Acrylic Carton Sealing Tape to quickly identify package contents or shipping priority.
•  Inventory Control – Product dating, identification and warehouse location.
•  Shipping – Red for UPS Next Day Air, Blue for 2nd Day, Green for USPS, etc.
•  Moving and Storage – Boxes from each room gets sealed with a different color.
STA acrylic adhesive provides long-term holding power in a wider temperature range than hot melts. The proven performance of our packaging tapes are supported through the use of 100% Dow PS Acrylic Adhesives.