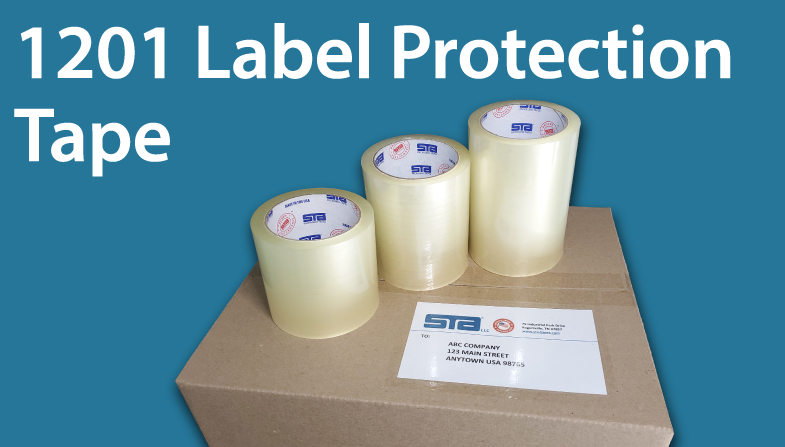 STA's 1201 Label Protection tape adds durability to shipping labels, helping to prevent smudging and abrasion. Labels will remain legible and securely adhered to the package throughout the shipping process.
•  Excellent clarity
•  Non-yellowing acrylic adhesive
•  Holds strong against rough handling
•  Application temperatures 32°F to 140°F
•  Operating temperatures -20°F to 200°F
Stocked in common sizes:
•  4 in. x 72 yds.
•  5 in. x 72 yds.
•  6 in. x 72 yds.
Other widths and lengths available by custom order. Please contact your Account Manager for details.
The proven performance of our packaging tapes are supported through the use of 100% Dow PS Acrylic Adhesives.