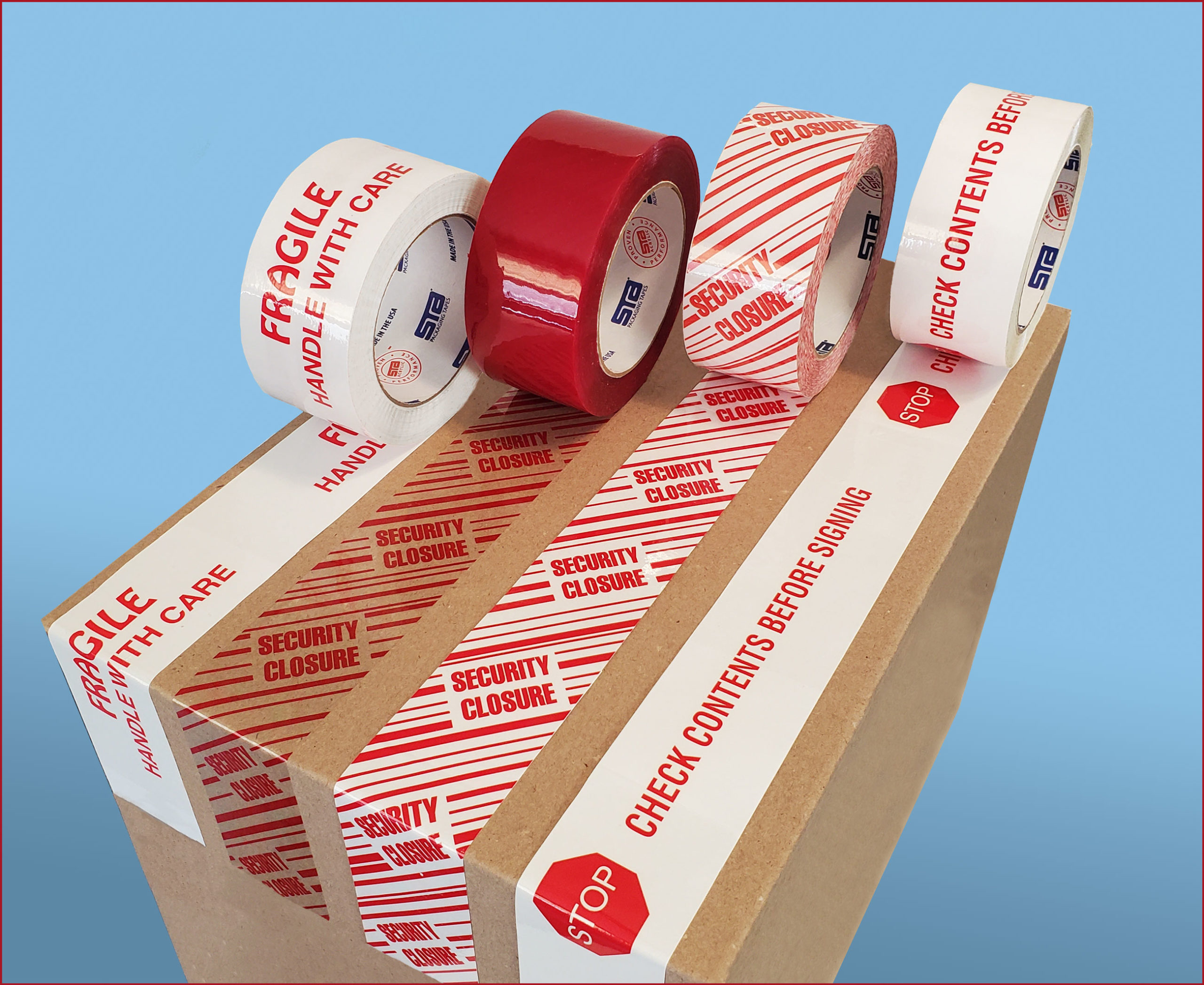 At STA, we understand the importance of clear communication when it comes to shipping and receiving packages. That's why we offer our stock printed acrylic tapes, which feature easy-to-read messaging that ensures important instructions are conveyed effectively. Our tapes are made with high-quality materials and feature bold lettering that won't smudge or scratch off, ensuring the message is readable throughout shipping and storage. This line of tape is well-suited for sealing medium weight cartons subjected to usual shipping hazards.
Product
Stock Colors & Sizes
1245
Fragile Handle With Care
Red Print / White Tape
48mm x 100m
1246
Stop Check Contents
Red Print / White Tape
48mm x 100m
1248
Security Closure
Red Print / Clear Tape
48mm x 100m
48mm x 914m
72mm x 100m
Additional colors and sizes are available. Please contact us for more details.
STA acrylic adhesive provides long-term holding power in a wider temperature range than hot melts. The proven performance of our packaging tapes are supported through the use of 100% Dow PS Acrylic Adhesives.